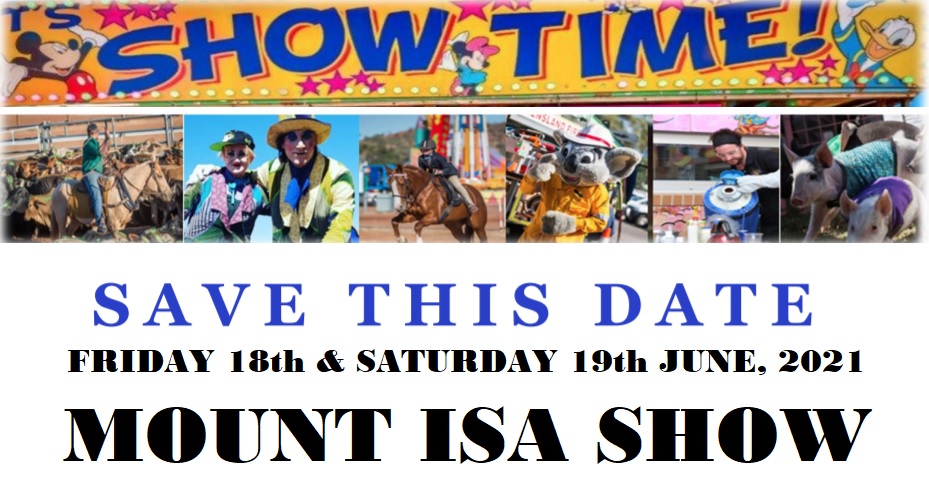 Important Announcement: 2020 Mount Isa Show Cancelled due to COVID-19
The Mount Isa Agricultural Show Society (MIASS) regrets to inform the public that this year's Mount Isa Show 19th – 20th June has been cancelled.
Event organisers apologise for any inconvenience caused and would like to thank you for your patience and understanding at this time.
Our priority is of the health and safety of the community and urge everyone to look out for friends and family in the following weeks and months ahead.
We would love to see everyone at the 2021 Mount Isa Show. Its going to be a whole lot of fun.